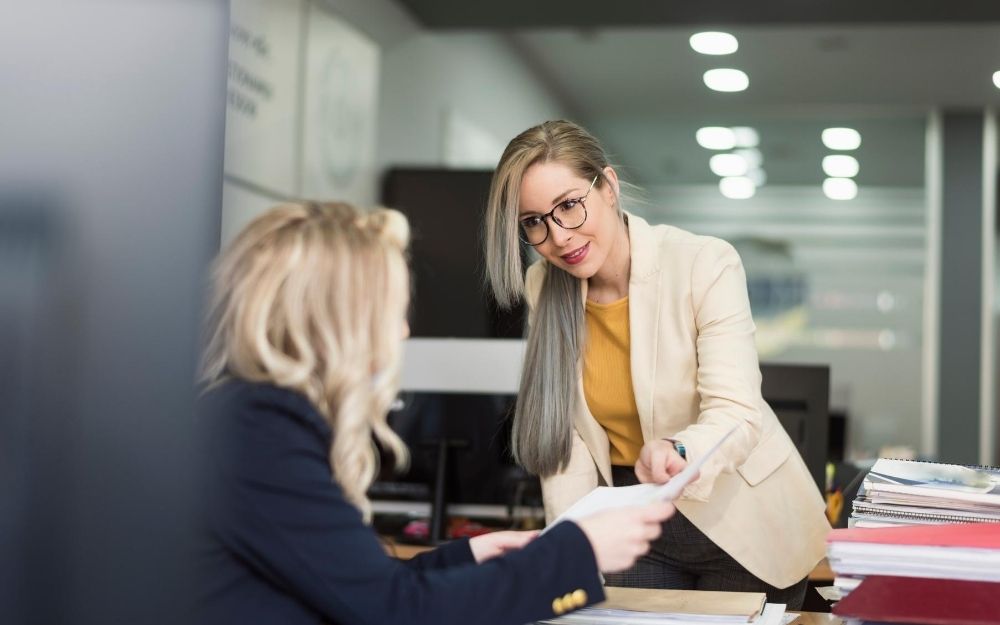 Australians live longer than ever before. Hopefully this means we can enjoy full and satisfying lives, but it also means many of us continue to live to a time after we've lost the mental capacity to make decisions for ourselves due to dementia or other illnesses of old age.
This fact has made the apppointment of Enduring Power of Attorney (EPOA) and enduring guardianship more significant legal decisions. An EPOA authorises one or more persons, a licensed trustee company, or the NSW Trustee and Guardian (the attorney), to act on behalf of the principal – the person with impaired decision-making capacity – by managing their personal financial and legal affairs.
An enduring guardian can make personal and lifestyle decisions on behalf of the principal, such as where they live and what sort of medical treatment they receive, when the appointer lacks capacity to make these decisions for themselves.
The trust and responsibility involved in these roles means those holding such positions can be closely scrutinised by other family members and beneficiaries of the person with impaired decision-making capacity. The EPOA, in particular, is not only responsible for acting in the best interests of the principal, but also those people who rely on the principal during his or her lifetime, as well as their beneficiaries once they die. Where a financial loss to the principal or his or her estate is sustained as a result of a decision by the EPOA, their appointment can be challenged.
In NSW the Guardianship Division of the NSW Civil and Administrative Tribunal (NCAT) is empowered to resolve disputes or concerns in respect of an incapacitated person's guardianship or financial matters, including determining applications for the appointment of guardians and/or enduring powers of attorney, as well as reviewing these appointments.
This article will focus on what you should do if your appointment as an EPOA or enduring guardian is the subject of an NCAT review application.
The NCAT review process
The role of NCAT's Guardianship Division is to protect and promote the rights and welfare of adults with impaired decision making capacity.
EPOA: When someone believes an EPOA is not acting in the best interests of a person who has lost capacity, they can make an application to NCAT to review the appointment under the Powers of Attorney Act 2003. NCAT accepts the request for a review if it believes it's in the best interests of the person who made the EPOA.
As a result of a review, NCAT can vary or revoke the EPOA. It can remove an attorney from office or appoint a substitute attorney. Under its power of review, NCAT can require an attorney to provide accounts and information.
One reason an EPOA may be declared invalid, in whole or part, is because a person did not have the mental capacity to make a valid EPOA at or during a specified time. NCAT has the power to make this declaration about a person.
In some circumstances, NCAT may treat the application for review as an application for financial management and make a financial management order which suspends the operation of an EPOA for the duration of the Tribunal's order.
To apply to the Court or NCAT for a review of the operation of a person's EPOA, you must have legal standing. Those with standing include the principal (if they have mental capacity), a guardian or enduring guardian of the principal, and any other person who, in the opinion of the Court or NCAT, has "a proper interest in the proceedings or a genuine concern for the welfare of the principal".
Guardianship: An enduring guardian is different to an EPOA in that they are appointed with specific powers to make important medical decisions for the principal (such as whether they should undergo an operation, or receive a certain drug), as well as decisions about living arrangements (assisted living, nursing home, etc.).
As with EPOAs, NCAT has the power to review the appointment of a guardian on its own motion, or at the request of anyone with a genuine concern for the welfare of the person. NCAT can revoke the appointment or confirm it. It may also change the functions in the appointment or make a guardianship/financial management order.
It should be noted that NCAT requires evidence that the person for whom the guardian is appointed has a decision-making disability and that disability results in the person being partially or wholly, incapable of managing themselves.
How to defend an NCAT review of your appointment as EPOA or enduring guardian
Both EPOAs and enduring guardians have important responsibilities and need to be aware of the time, stress and weight of those responsibilities before they agree to the appointment.
An EPOA has fiduciary duties and obligations to the principal which they can become liable for should they breach. The document creating the EPOA will set out these duties and obligations, as well as when the power becomes operative. If the EPOA begins when the principal loses mental capacity, the attorney should obtain a letter from the principal's doctor or an appropriate specialist confirming that the principal has lost mental capacity and is unable to manage their own financial and legal affairs. This can be invaluable if there is a later request to review your appointment by NCAT.
An EPOA should always obtain appropriate advice about difficult or complex issues regarding the principal's affairs. If an attorney decides to sell an asset of the principal, for example, he or she should first check with the principal's legal representative to make sure the asset was not the subject of a direct gift in the principal's will. This is a common cause of applications to review an EPOA to NCAT by beneficiaries of the will.
An attorney should be aware that under section 38 of the Powers of Attorney Act 2003 (NSW), they may apply to the Court or NCAT for advice or direction "on any matter relating to the scope of the attorney's appointment or the exercise of any function by the attorney". By doing so they may prevent those with standing having grounds to request a review by NCAT of their appointment.
An enduring guardian must act within the bounds of the Guardianship Act 1987 (NSW) in order to avoid grounds for review of their role by NCAT. This requires the guardian to keep the welfare and interest of the person they are acting for paramount; ensure the person's freedom to decide and act for themselves is restricted as little as possible; take into account their views and encourage them to be self-reliant and live a normal life.
NCAT does not supervise enduring guardians and only acts where a concerned person makes an application, or information is received which leads to a review of the appointment.
Other than the requirements mentioned above, to avoid grounds for review an enduring guardian should ensure their appointment is made in writing and signed by both the appointer and the intended guardian in front of a designated legal authority. In carrying out their duties, the guardian also needs to pay due regard to any specific guidance or Advance Care Directives (ACDs) made by the appointer.
How our legal advice can help
If you act as an EPOA or enduring guardian for someone and your appointment is the subject of a review by an NCAT, you should contact Felicio Law Firm today. We have wide experience advocating for people before government bodies such as NCAT.
Similarly, if you need more information on the right way to appoint an EPOA or an enduring guardian, give our friendly team a call.
We'll provide guidance and keep you fully informed throughout the process of defending your performance in the role and protecting your rights. At Felicio we take a considerate and collaborative approach to our relationship with our clients. Contact us Erina family lawyers today on (02) 4365 4249.