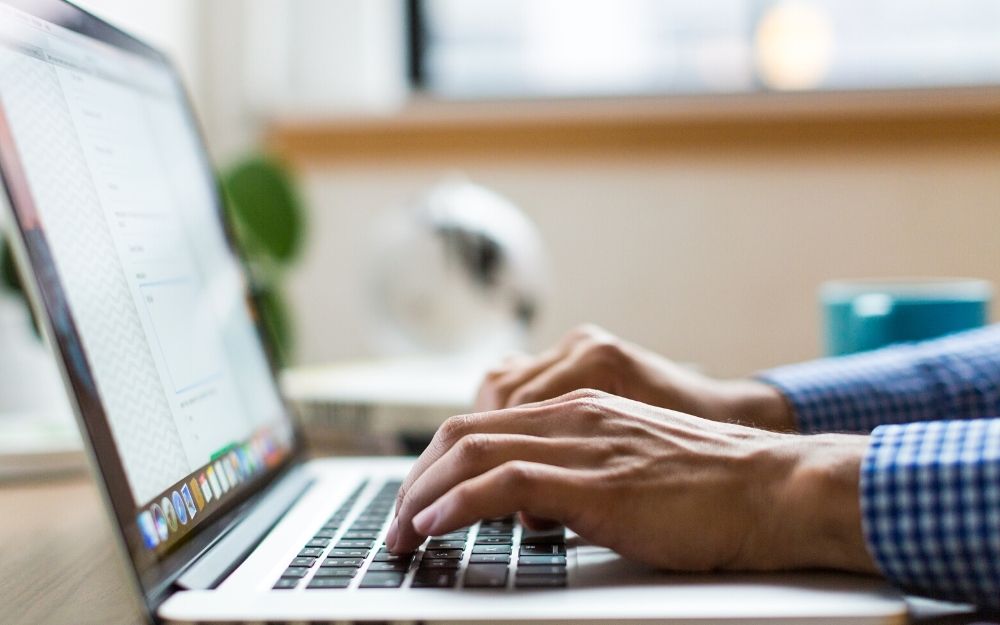 Whether it's making a will, signing a contract, a lease or a hire purchase document, or filling in employment documents, in this digital age a lot of essential legal paperwork is available as an online template.
It's understandable why many formerly paper-based legal forms have moved to an online format. As much of the population gains internet access, legal documents available as an online template are easily accessible, time and money-saving, trackable and capable of being encrypted for additional security and privacy.
There has been significant growth in the number of websites and services offering legal forms, documents and templates for a flat or monthly fee. In return for answering some questions and providing other information – such as the names of the parties to a contract – the site creates a legally valid document for you.
But online legal forms also have some drawbacks which may impact on their validity if a legal issue or dispute arises. These include the possibility of outdated or incorrect forms being left online, the inability to customise the form for the user's purposes, and security and privacy concerns.
This article outlines the various advantages and disadvantages in using an online template when making a legally enforceable document, but if in doubt you should consult experienced solicitors such as the team at Felicio Law Firm who can ensure that filling out an online template is done in a way that prevents the likelihood of it later being disputed, thereby protecting your essential interests.
The advantages of online templates…
The ease and speed of filling out a legal document at your laptop or home computer is obvious. It saves time and, in most cases, avoids the need of paying for professional advice. The portability of such documents means you can access them from multiple devices in any place.
Standard legal documents such as tenancy agreements, basic contracts, product warranties and hire purchase agreements are these days all made readily available as online templates.
For small businesses or sole traders, providing such forms regarding basic terms and conditions is a cheaper, simpler way to create official legal documents with clients and suppliers.
In some cases, online templates can also be customisable so that you can create a more bespoke legal document, such as in the case of a do-it-yourself will.
Encryption technology such as digital signatures ostensibly also provide the necessary security and privacy in a world where identity theft and cyber-crime are real and present threats.
…and the disadvantages
Many of the recognised benefits of online legal document templates also have an unfortunate downside.
Businesses and organisations who offer an online template for key legal documents may grow and evolve so that the digital form is no longer suitable or relevant for the purpose for which it was designed. In many situations, forms are uploaded and then forgotten about, so that their essential terms and conditions become out-of-date or invalid, despite users continuing to use the form.
Commonly, it's the rigidity and inflexibility of an online template that becomes the problem. Legal documents often need to be made 'bespoke' – personalised to reflect the needs and conditions of both path parties to a contract. This is not always possible when using an online template.
Documents setting out contractual terms and conditions, shareholders' agreements, employment agreements and data protection policies are often lengthy documents not suited to the format of an online template and also requiring sections that need to be customised to pre-empt and avoid the possibility of later disputes.
Subscription-type sites offering legal templates may also – usually in the small print – disclaim the idea that they are providing legally enforceable documents. This may mean the form you're using may later be shown to be invalid or unenforceable. People also often accept overly restrictive or incorrect terms because they did not read disclaimers accompanying online forms, or could not find them via the site's navigation.
Finally, the fear that the site hosting the online template is not secure is real. In many cases both the organisation providing the online form, and the user of the form, are not as technologically savvy as people acting nefariously to steal personal and other details from online transactions. Even sites that profess to be entirely secure, may not be.
Why legal advice is a smart option
While online templates are often a good option for simple, standard and straightforward legal forms, such as lease documents, you should still seek legal advice when it comes to more complex contractual forms.
Relying on a form filled out via an online template can be problematic if there's a later dispute about whether the terms have been breached. In the worst-case scenario, you could lose money or be forced to pay damages if the document is not enforceable.
Experienced solicitors such as Felicio Law Firm take the time to understand you and the needs of your business so that we help you create personalised legal documents to meet your requirements both now and into the future. By taking on expert legal advice, you can also avoid accepting unsuitable terms when using online legal forms. There is no substitute for a properly drafted, enforceable legal document.
If this article raises any questions or concerns, contact Felicio Law Firm today on (02) 4365 4249.